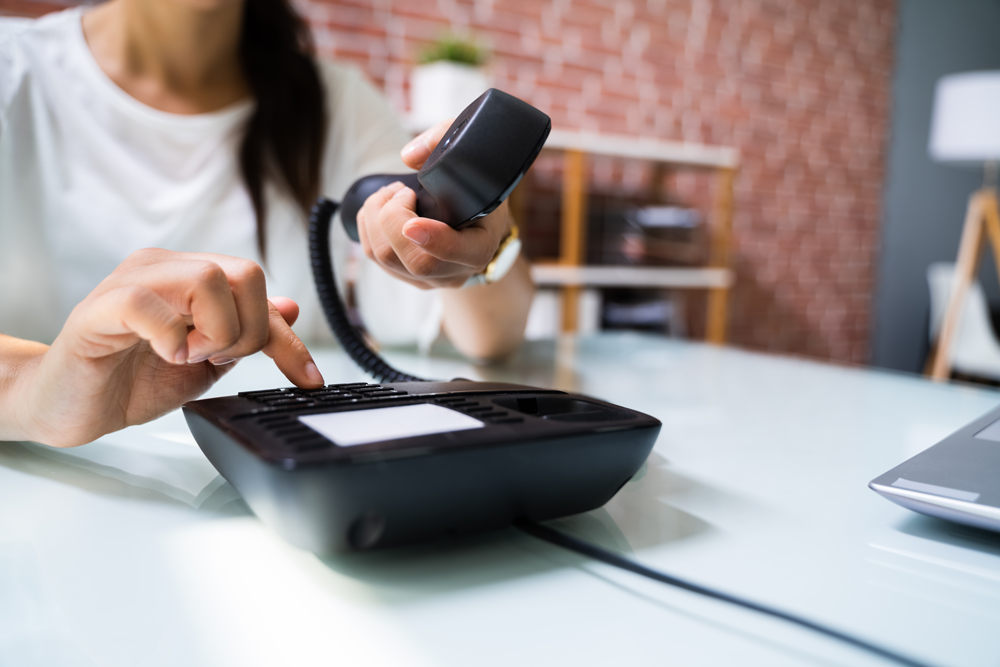 At Genuine Telecom, we offer a wide variety of landline phone services to fit your personal or business needs. Landline phones are great to have because they are more reliable for emergency calls including 911. For those individuals who are home alone or located in a secluded area where cellular reception isn't always reliable, put your trust in a landline phone from GT. Contact us today to learn more about what service best fit your needs or create your own experience by filling out a quick form and mix and match Phone, TV and/or Internet services!
---
Calling Features
Simplify your life with our easy to use Custom Calling Features. Custom Calling Features are simple to use and many of these are included in our phone services.
Click here to download our Custom Calling Features for more details and how to use these features.
Our Custom Calling Services include:
Call Forwarding: Allows you to redirect calls to another telephone number so calls can follow you anytime, anywhere. Choose the forwarding that best fits your needs.


Call Transfer: Allows you to transfer a call to another telephone number.
Caller ID: Allows you to see the name and phone number of the calling party before you answer your Caller ID phone.
Blocking Options: Blocks the number display for all calls originating from your line.


Distinctive Ring: Your one line allows one conversation at a time, but a second phone number lets you know who the call is for before you answer the phone.


Selective Call Rejection: Allows you to create a list of phone numbers from which you do not wish to receive calls.


Selective Call Acceptance: Allows you to screen incoming calls by creating a list of phone numbers from which you are willing to accept calls.


Call Waiting: Alerts you with a beep during a telephone conversation, indicating that another call is waiting to be answered.


Speed Calling: Allows you to dial selected telephone numbers quickly by dialing an abbreviated code.


Automatic Recall (Call Return): Redials the last number that called you, whether the incoming call was answered or not, except if it is a private number.


Automatic Call Back (Repeat Dial): Continuously attempts to redial a busy number that you have tried to call.


Voicemail: Records messages when your line is busy or no one is available to take the call.

Long Distance
Enjoy easy to use and FREE long distance service to 48 states from GT (Alaska and Hawaii not included).
---
Create your own experience!
Interested in getting Phone, Internet and/or TV services from Genuine Telecom? Create your own experience tailored to your needs by mixing and matching the services you are interested installing in your home. Then we will be in contact with you about the services and guide you through the next steps of set up and installation.